Last year November, harry asked Meghan to marry him, since then people have anxiously anticipated the D-day set for 19th of May, 2018 -today. The Hollywood "Suit-Star" was finally tied the knot with her Royal sweetheart, Prince harry. The wedding was a dream come true with scenes of royal carriage, royal wedding kisses, beautiful guest and a walk down the aisle.
Meghan Markle and Prince Harry/Getty Images
Meaghan and Harry lock in a kiss.
The royal couple in before the alter.
Simply exquisite dress of the Royal bride made by Givenchy.
Prince Harry wearing his lovely bride with the same ring gifted to her by Queen Elizabeth.
Meghan Markle  with her mother Doria Ragland arrive at Windsor Castle.
The Royals locked in a kiss.
Meghan Markle's second dress for the wedding party.
Almost 6 months gone and the wait is finally over! The Royal Couple, Meghan Markle and Prince Harry, now titled Duke and Dutchess of Sussex, have finally tied the knot after a long anticipated wait. It was definitely worth the wait!
See a view of dazzling wedding guest at the Royal Wedding at St. George's Chapel, Winsor Castle. By the way the dress code for the wedding is all hats and coats
Amal Clooney in a bespoke signature mustard yellow dress made by Stephen McCartney and a very put together Stephen Jones hat.
Oprah Winfrey in a modest but dazzling outfit with an interesting sim line. All shades of black and lovely.
Lady Sophie and Lord Frederick Windsor, both looking lovely in different shades of blue.
Doria Ragland, the mother of the bride, at the royal wedding, although this is the only decent picture I could find I love the simplicity of her outft with seamless details that adds a bit of fairy tale to it all.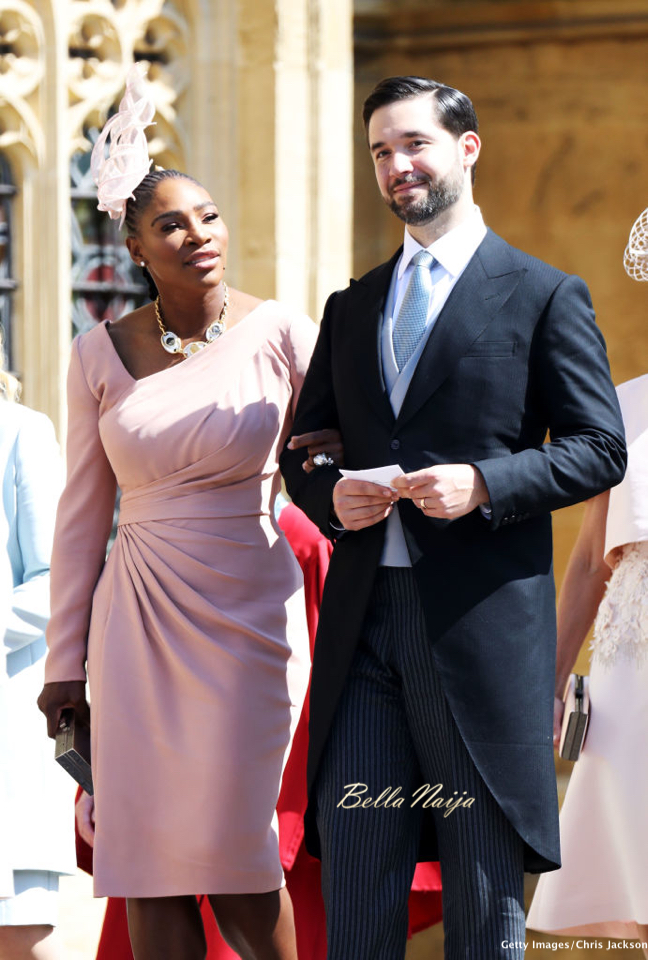 Serena Williams & husband Alexis Ohanian. These two couldn't keep their hands off each other. So cute!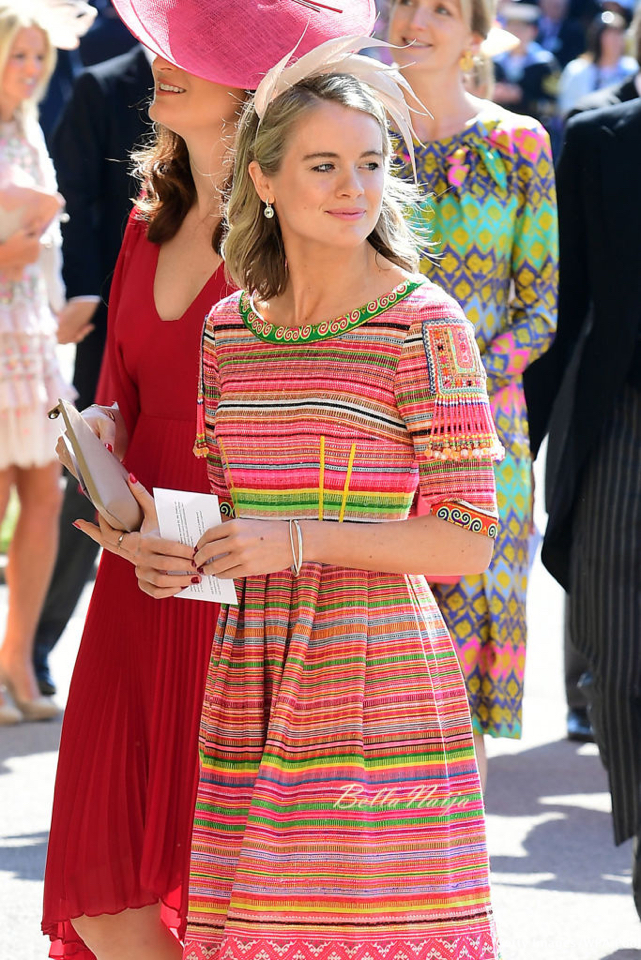 If you didn't know, The Prince's ex, Cressida Bonas, was also invited and I must say I do love her outfit, bright colorful.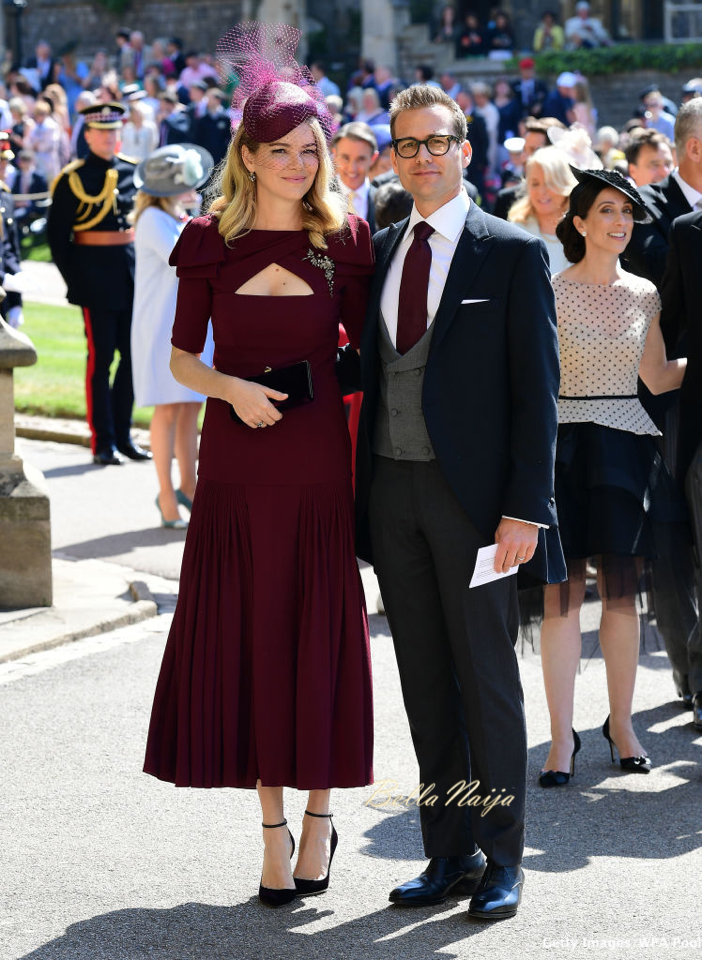 Suit Star, Gabriel Macht with Jacinda Barrett. Awesome coice of color and the dress… Simply gorgeous.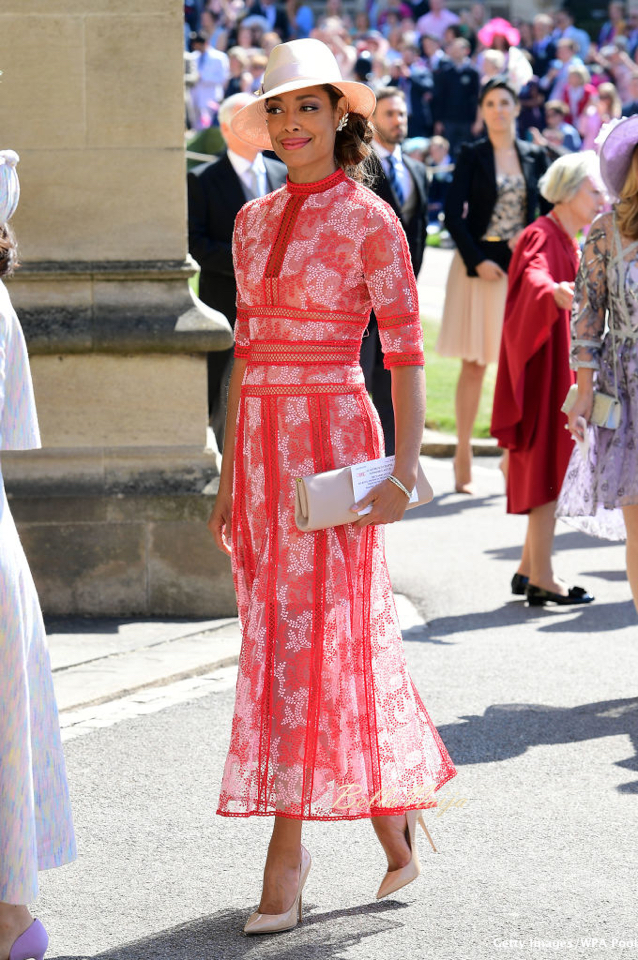 Oh, mama mia! Stunning dress Gina Torress.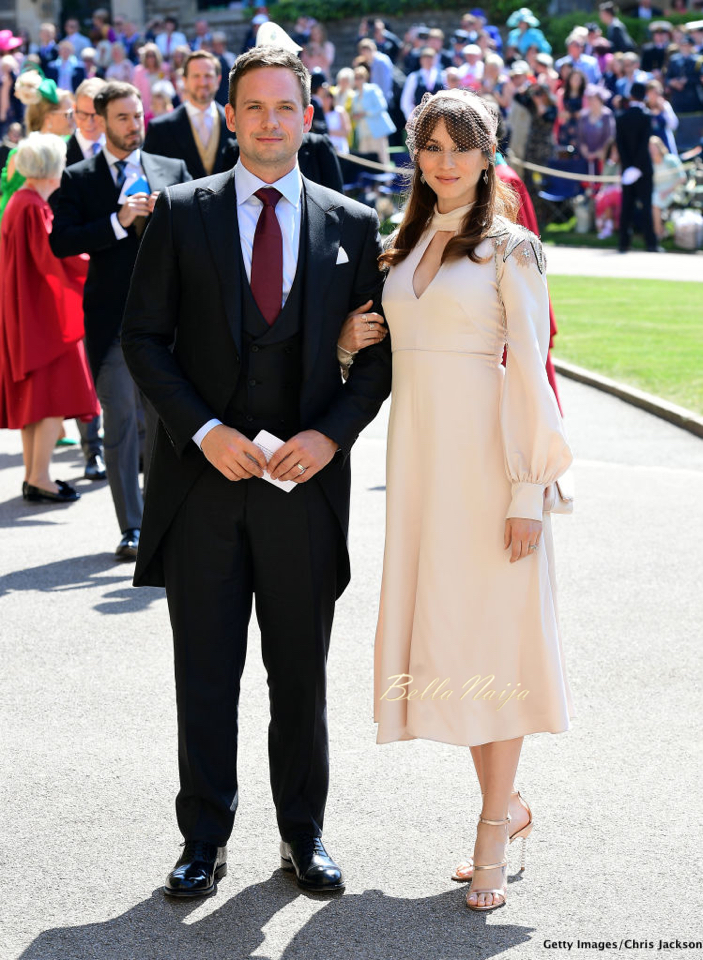 Personally, the sleeves of her dress caught my eyes. Fashionistas and stylist, please get in here… style inspiration from this piece. Patrick J. Adams and Troian Bellisario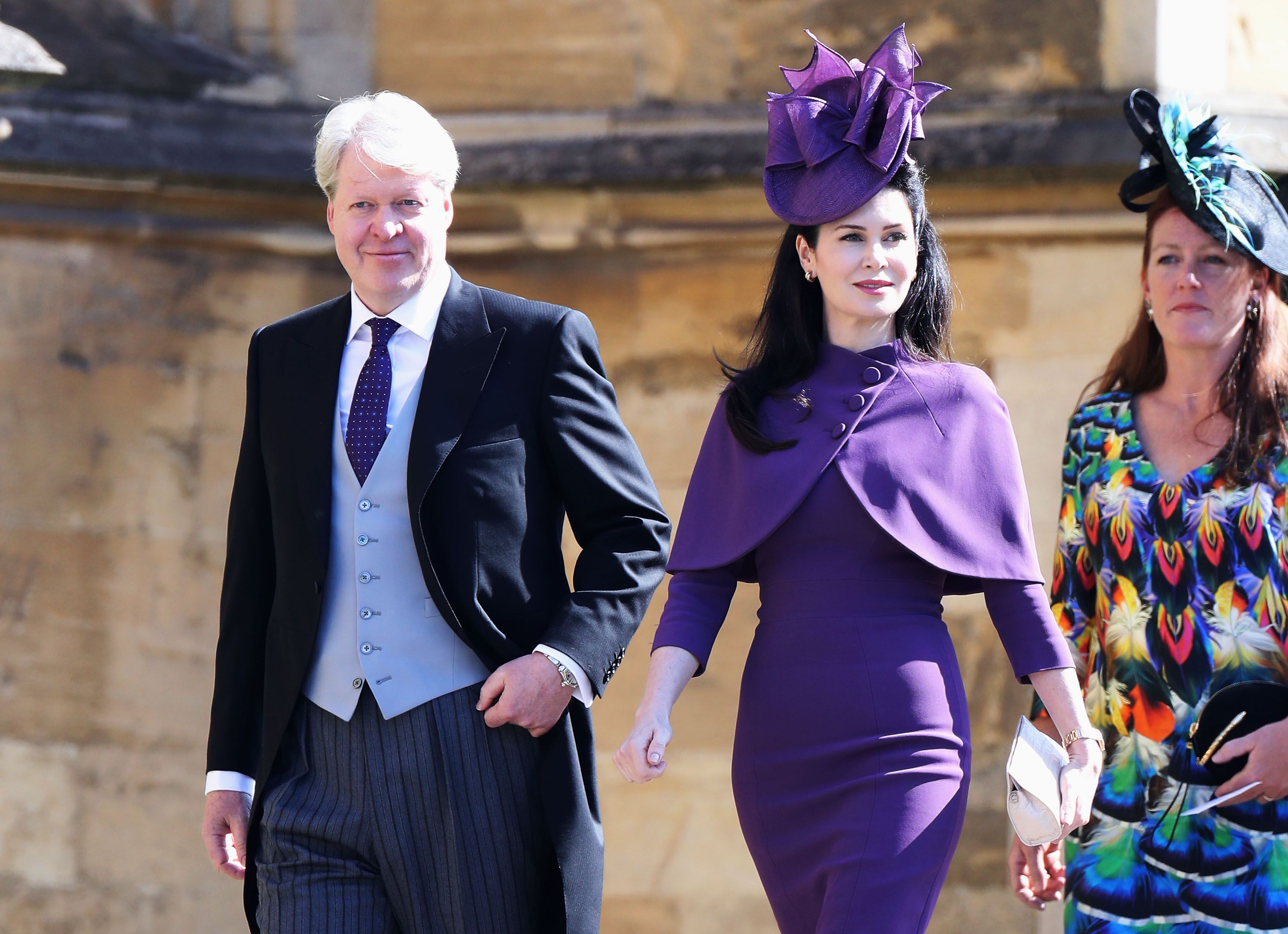 Earl Spencer and his stunning wife Karen Spencer.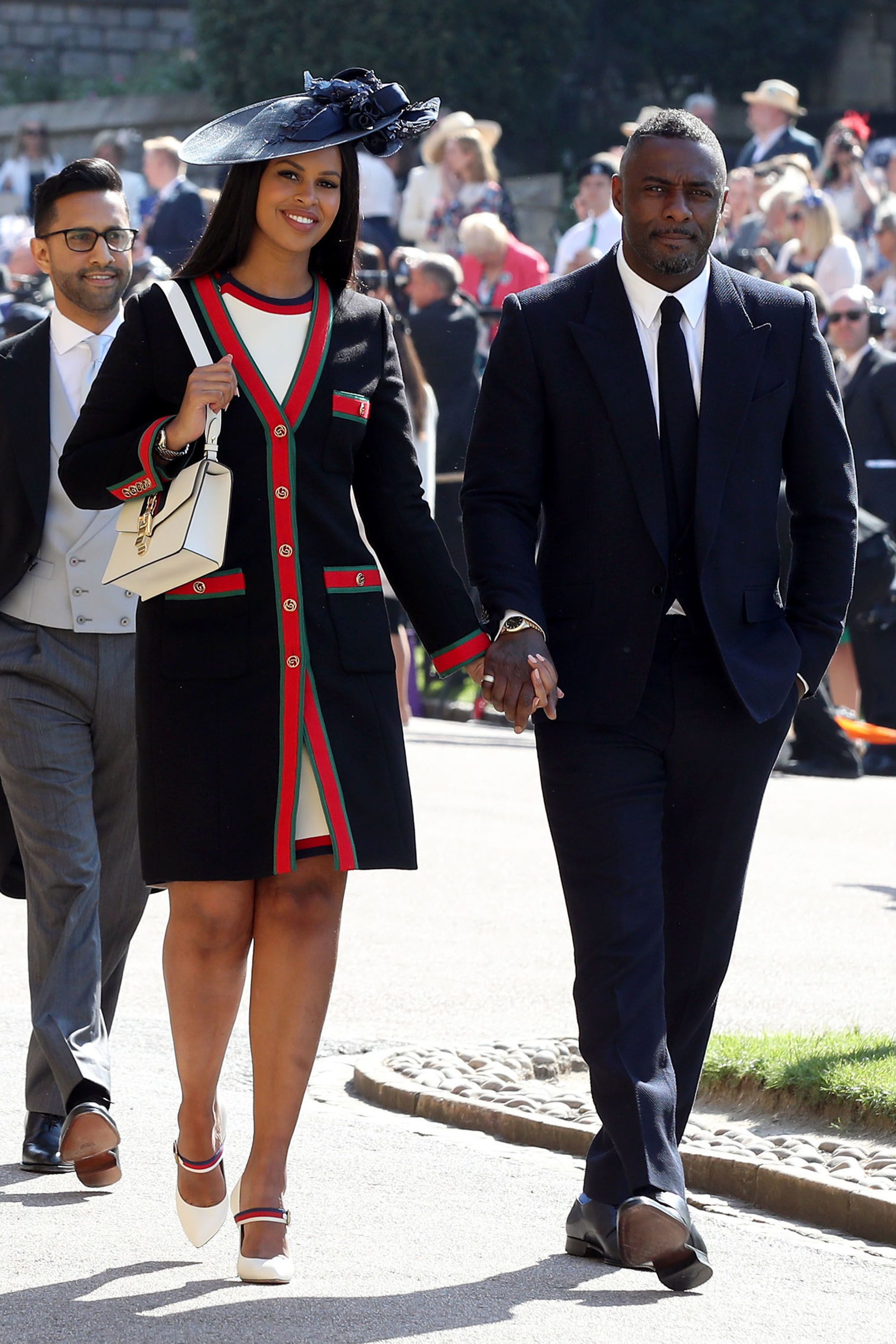 The royal wedding, has really unveiled some fine faces, to cap this long list of awesomeness is our very own "Black Love" -Idris Elba and his beautiful fiancee, Sabrina Dhowre.
pingback: via https://dailypost.wordpress.com/prompts/complication/